Anyone heading out for a Sunday drive today? Hopefully, you don't run into a funky intersection like this one!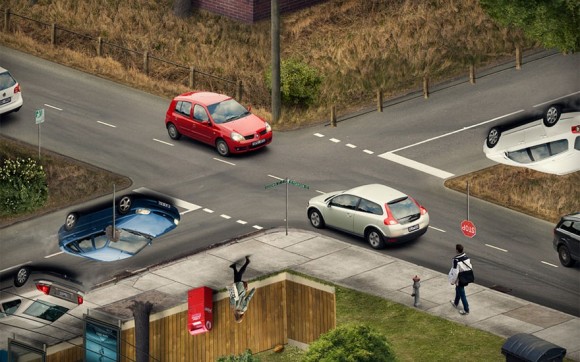 Now that's one intersection that I don't want to end up at! Walking in this intersection would be bad enough, and I can't even imagine trying to drive in it!
Who do you think has the right of way here? Or how about here…?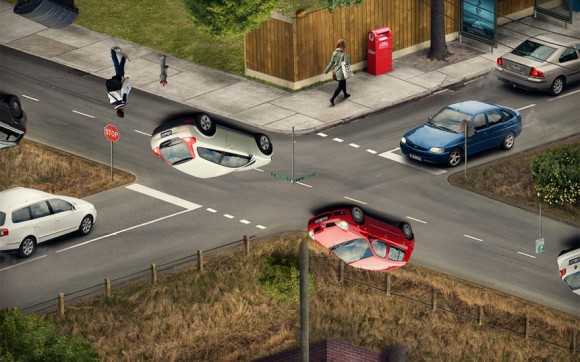 I'm thinking that this intersection optical illusion is a clever Photoshop job, and it makes for a pretty great effect!
What do you think of today's intersection optical illusion? If you liked this one, be sure to check out this grid illusion and this car size illusion!