These 3 Cars Are Same in Size!
Psychologist Richard Wiseman posted this Ponzo illusion, telling us all three cars are of the same size. Ponzo illusion, first demonstrated by Italian psychologist Mario Ponzo in 1911., suggests that the way we judge an object's size is highly dependent on its background. Just browse this site's #Relative Sizes category and you'll see many examples of Ponzo illusion in use. By looking at the below photo, our mind stubbornly tells us that the car on top is much larger – perhaps even twice the size of the car at the bottom.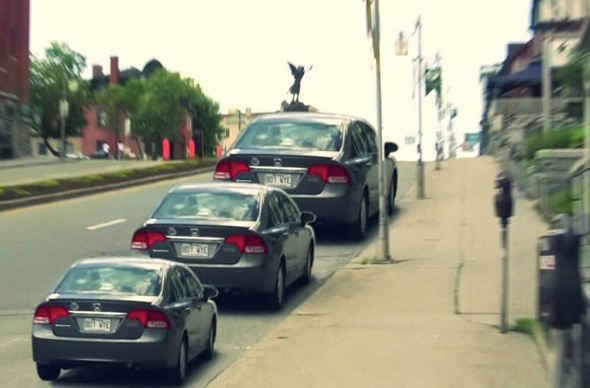 But check what happens if you take a ruler and measure the heights of the three cars. Even better, look at this solution animation (gif) made by Neatorama blog! Still, it's funny how even after you comprehend the cars are same in size, your brain simply refuses to believe it.