It's a beautiful summer day today, and I can't wait to get out of the house and enjoy some of this weather! Before I take off, though, I wanted to leave you guys this beautiful tree face illusion. This image really struck me for some reason. I just found it so gorgeous!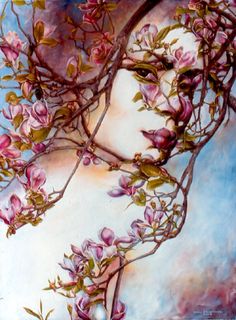 There have been a lot of flower face illusions in the past, but this one really caught my eye. Its such a stunning piece of art! Not only is the optical illusion part pretty amazing, it also has some beautiful colors in it! Whoever the artist is, they definitely have some amazing talent!
If you know who to credit this tree face illusion to, drop a comment below. I'd love to check out some of their other work. And, as always, don't forget to rate today's illusion with the stars below!
If you loved this tree face illusion too, you'll definitely want to check out this other hidden face illusion!