I have a pretty creative and crazy illusion for you this morning! It took me a little bit to actually see this one, so I figured I'd share with you guys. Hopefully, you can see them before I did.
Now for the illusion. Take a look at this panel of squares and tell me how many circles you see…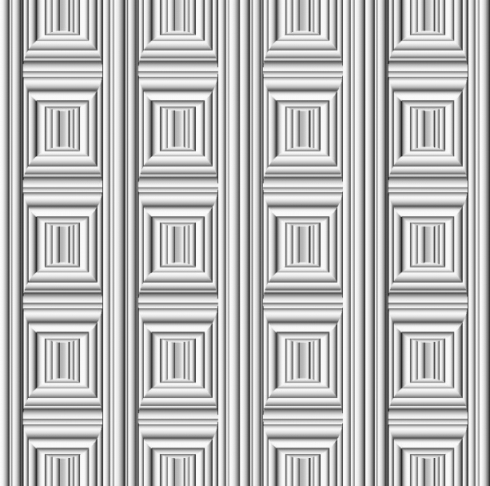 This is definitely a pretty tough circle illusion! Like I said, it took me a few minutes to see them all.
I'll give you a little hint and tell you that there are actually 16 circles in this circle illusion! Hard to believe, huh? But, when you see them, it's really hard to unsee them. And you might kick yourself when you finally do see it.
Ready for another hint on this circle illusion? There are no raised panels.
Still can't quite see them? The raised panels are actually an illusion in and of themselves. They're actually created by circles with horizontal lines places over a background of vertical lines. I've taken the liberty of highlighting this to help you see it better…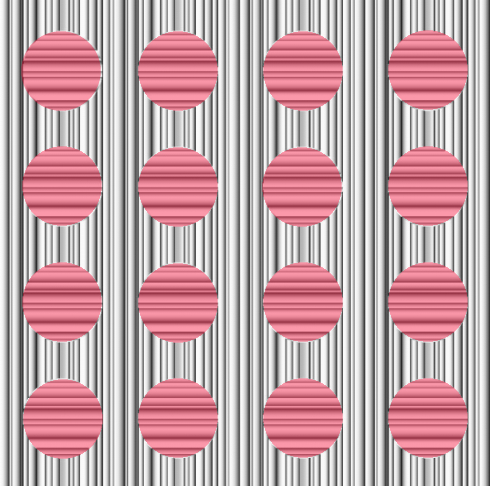 If you scroll back up and look at the original image, this circle illusion should pop right out at you. If fact, whenever you look at this circle illusion from now on, you should see it for what it really is instead of the raised panels that they seem to be.