It's Sunday, and you all should be resting or even planning on doing something fun for this last day of the 4th of July weekend. So, which is it? Are you all relaxing or making plans? Well, take a moment to look at this illusion involving a black and white circle.
Does it look like the circle is moving at all? What about the middle of the circle? For some reason, the two colors of black and white together really does a number on the human eye, and it can make it look like the center of this circle has open sides.  Some people may even see the tunnel within the circle change shape!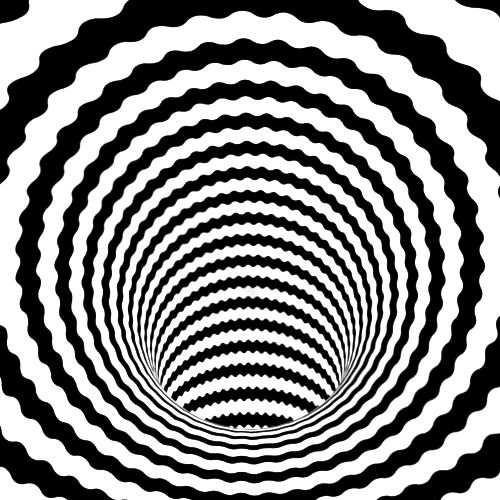 What do you all see?  Be sure and let us know what you all see when you stare into the center of this circle, and leave a comment!
Now, how do you all feel about coffee? Coffee is one of the world's most popular drinks that people drink every single morning! Coffee is made from beans, and check out this coffee bean illusion! There is a man hidden amongst all these coffee beans, can you see him? Some people may get a headache from staring at this pile of beans, but others may be able to see the hidden man right away! Good Luck finding the man!