Have I got a mind boggling optical illusion for you today!
When you first take a look at this spinning spiral optical illusion, you might think that I'm trying to hypnotize you, but I swear I'm not. I won't try to make you pretend you're a superhero or act like a chicken. Or a superhero chicken although that might be fun to try another time.
No, for this illusion you're going to have to trust me and follow my directions. I must warn you, though, this spinning spiral optical illusion might give you a bit of a headache or make your vision all wonky if you stare at it too long.
Okay, first focus on the white dot in the very center of the weird spinning spiral optical illusion below for about 30 seconds, then quickly scroll down and take a gander at the second image below it…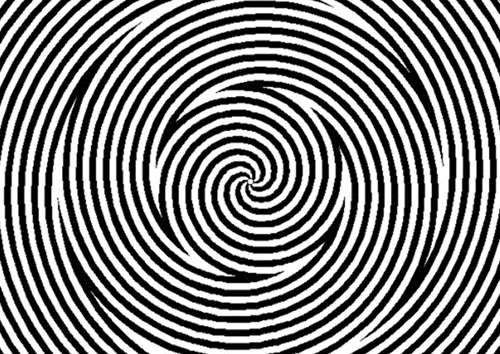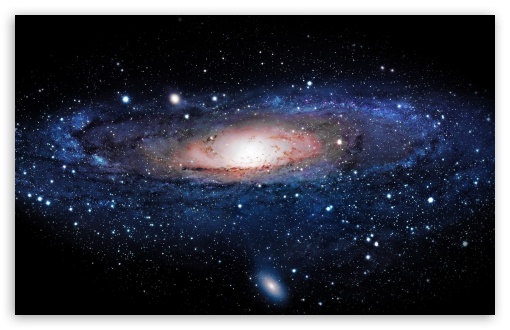 Is your mind blown yet? How about your eyes? If you close your eye for a few seconds and try to blink away the effects of the spinning spiral optical illusion, you'll notice that the second image of the galaxy is not really moving.
This is an example of an motion aftereffect optical illusion. After staring at the spinning spiral for several seconds, your eyes are actually seeing motion where there is no motion. The movement you're seeing in the still galaxy picture is actually spinning in the opposite direction as the spiral above it. It's all very scientific, I'm sure, and way cool!
Now, it's time to play around a bit with today's optical illusion. I've rounded up a few images that I think look so much cooler after staring at our hypnotic spinning spiral!
First up, let's take a relaxing stroll through the forest…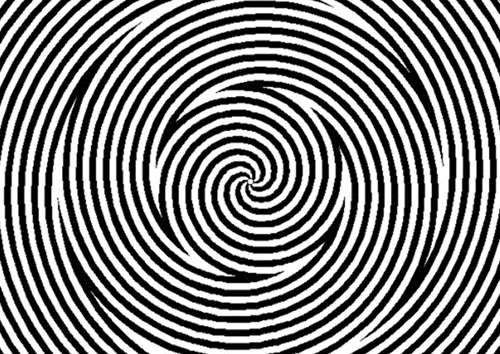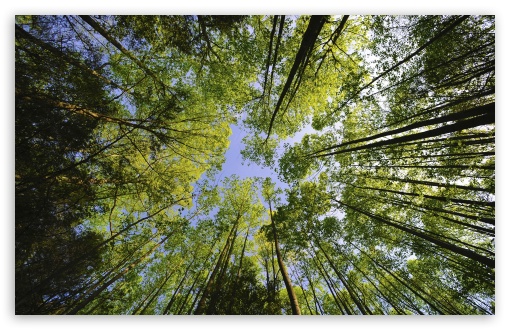 Doesn't it look a little like the trees are blowing in the wind?
I've always wanted to go diving too, so let's head under water next!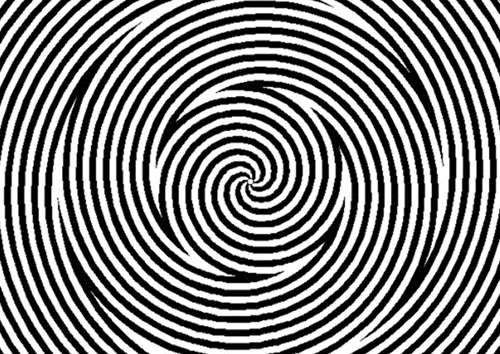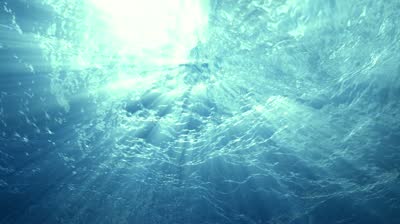 While we're down here, we might as well check out the coral reef…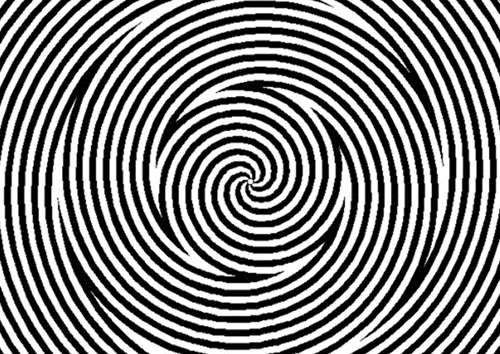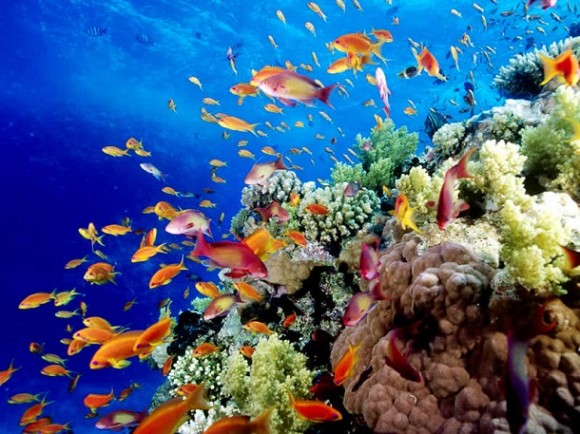 Great, now I wanna go fishing! You bring the poles, and I'll bring the worms…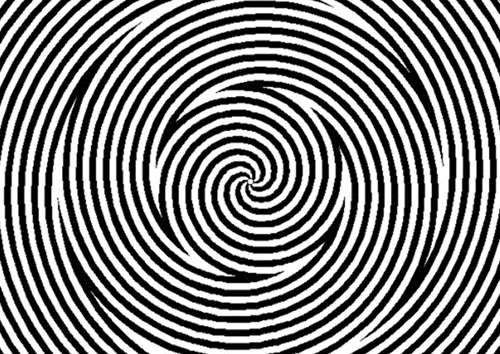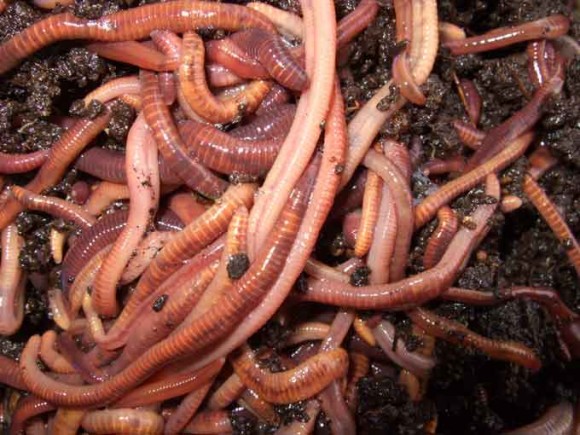 And, of course, after a day on the lake, I always like to stop at the corner bar for a quick beer…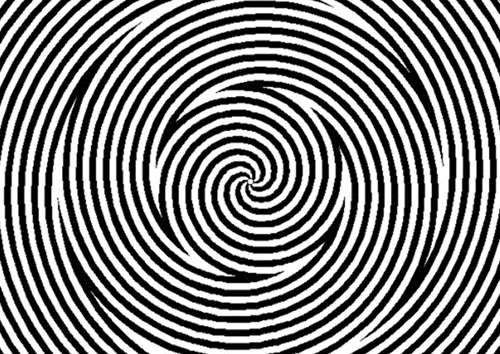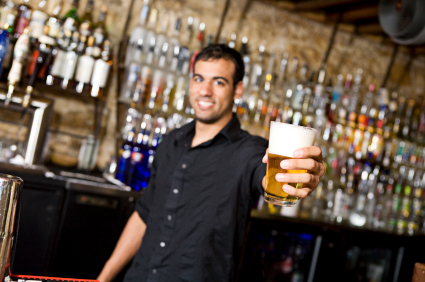 Whoa! No thanks, bartender! I think I've had about enough. Maybe I'll just head home and sit by the fire…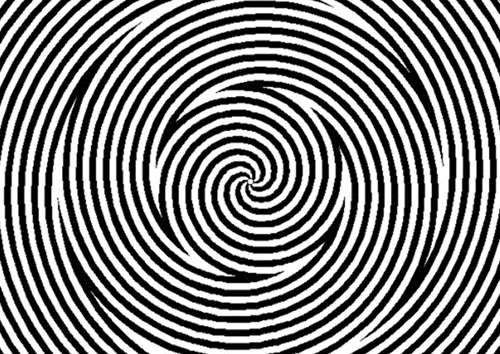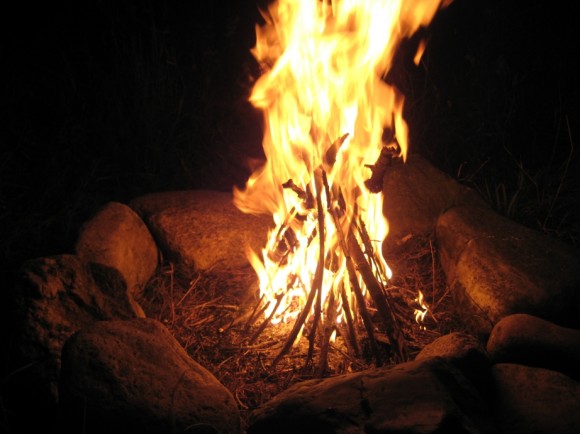 Whew! That's about all my eyes can take for now! I'm getting a little dizzy just writing this! But, if you want one last freaky thrill, stare at the spinning spiral above, and look down at your hand…
So, what'd you think about today's spinning spiral optical illusion? Was it impressive, or what? If you find any other images that work well with today's spinning spiral optical illusion, be sure to leave a comment below! I'd love to see what you come up with!
Like today's optical illusion? If you wanna really mess with your head, stare at the spinning spiral, then check out these other spiral optical illusions or this psychadelic green and purple optical illusion!