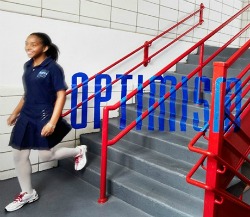 Dominic Randolph is the head master at one of New York's most prestigious private schools, the Riverdale Country School. What makes him different than most people in his position is that he isn't concerned about his student's grades, sports and test scores. That's not to say that he doesn't care about the kids attending his school -in fact, it's quite the opposite. Randolph wants his students to be as successful in life as possible, he just doesn't believe this can be accomplished by someone who has never had a taste of failure before.
The head master, who attended school in England says that American schools no longer focus on character – despite the fact that the country was founded on the belief than anyone who worked hard and kept trying, despite failure could become a success. He explains:
People who have an easy time of things, who get 800s on their SAT's, I worry that those people get feedback that everything they're doing is great. And I think as a result, we are actually setting them up for long-term failure. When that person suddenly has to face up to a difficult moment, then I think they're screwed, to be honest. I don't think they've grown the capacities to be able to handle that.
As a result, Randolph tries to encourage his teachers to instill values like grit, character and gratitude into students rather than just drilling them to perform well on tests. He even has meetings with parents, urging them to let their children fail on occasion so they can learn how to turn that disappointment into a life lesson that will improve their character and future success.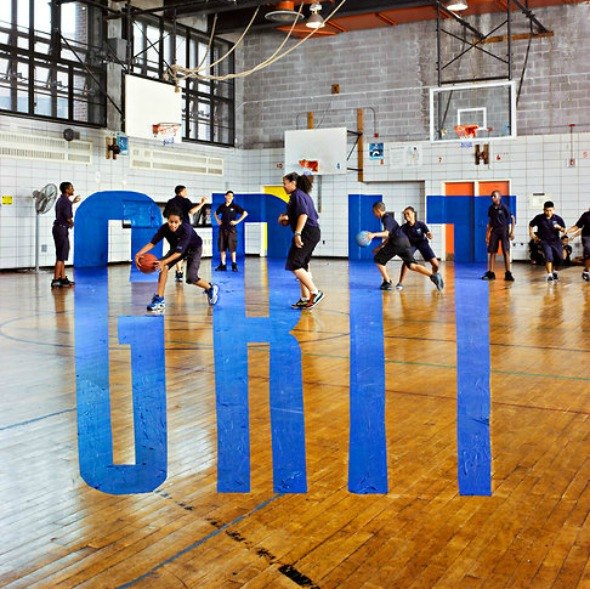 The New York Times has a fascinating profile on Randolph and his philosophy for improving student's lives. It also features these excellent anamorphic tape illusions that were used to illustrate Randolph's measure of character throughout the article.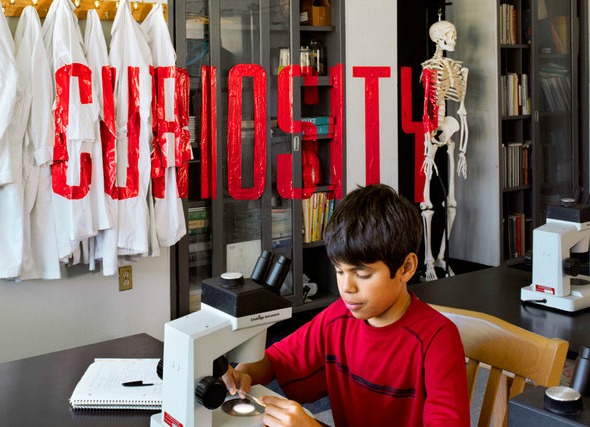 The pieces were completed by the Doyle Partners advertising company and they are just as cool as the profile on a head master who is redefining success in school.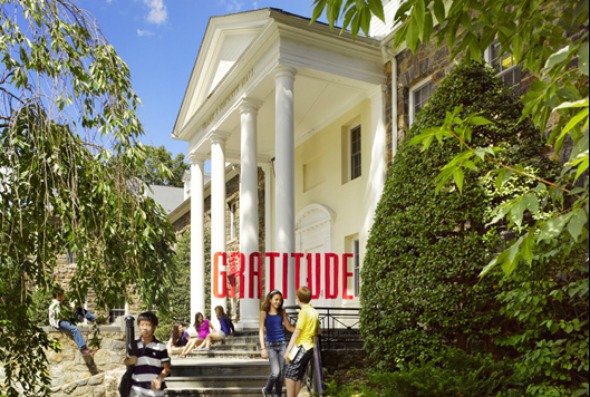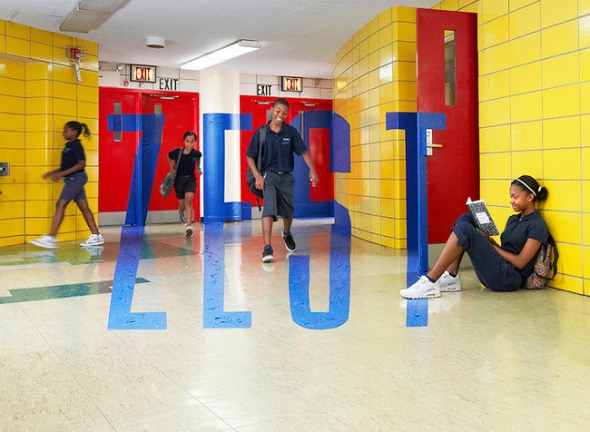 For a little perspective, here are the images from other angles where you can't read them as easily.