This is Sunday, so I highly suggest you all make sure to take advantage of your last day off of work. The weather is still great outside, so I would suggest you all go out and enjoy it while you can. I know that's what I'm going to do in just a little bit.
The new optical illusion I'm going to post up today comes way of classic optical illusionist, Gianni Sarcone. If you have noticed, you'll find a ton of his material on the site, because he's amazing at what he does and I am a huge fan of him. If you're into optical illusions, you're probably a big fan of his, as well.
This illusion I have dubbed as the "pulsating dot optical illusion." Simply looking at the image will make it seem as if it's pulsating. Also, the illusion looks somewhat like an eyeball, which is really cool. Scroll down now to check it out: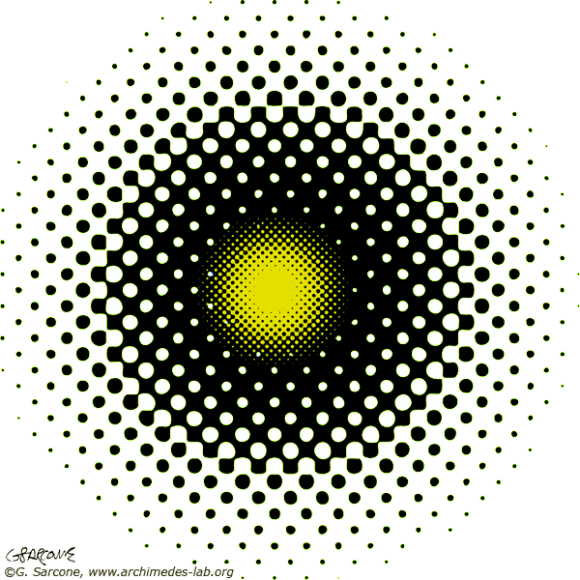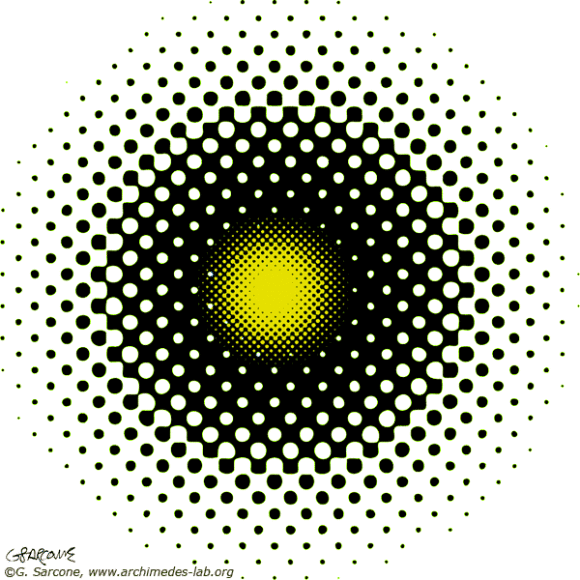 So, what did you see? The amazing thing about Gianni's work is that he leaves a lot of it up to interpretation. Therefore, different people will see different things. Leave your comment below to let us know what you see.
Want to see the best optical illusion ever? Go here.