Happy weekend, everyone! I hope you are all enjoying your time off. Wow, you guys and gals are on fire lately! I've been receiving a ton of messages on the MoIllusions Facebook page that contain new and awesome optical illusions that I've been posting up on the site. Believe me when I say this; it helps a lot when I receive submissions, because I've done a ton of posts on the site and I've went through a ton of optical illusions, so there's not a whole lot out there to choose from, especially since I don't want to bore any of you with stuff you've seen a thousand times before.
Today, I'm posting up another optical illusion that was submitted to me through our Facebook page from a reader. I have to say, this is a pretty cool illusion. It looks as if there's a giant on the beach and when he gets hungry, he starts to feast on the other beach goers. It looks like he's holding this girl above his mouth and lowering her in as casually as a regular person would eat something like a grape. Check out this cool illusion below.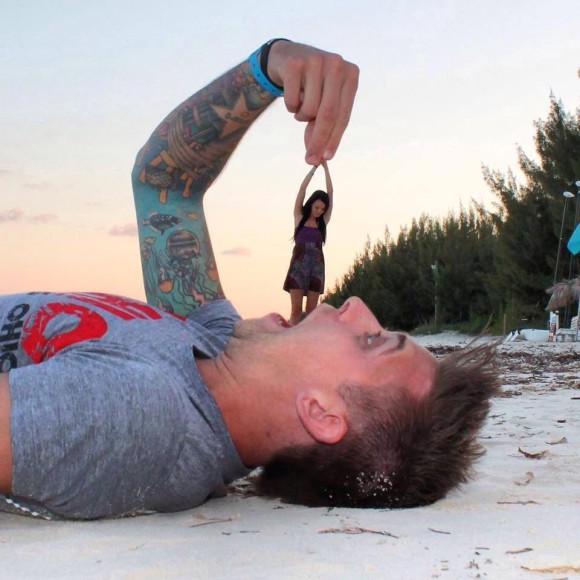 Now that's some cool stuff, huh? Thanks for the awesome submission, Ruben!! :)
Are you hungry for another new optical illusion like the man in the picture above? Check out this 7 Hidden Bass Optical Illusion.