Happy Hump Day to all of you, and hope you all are doing great on this beautiful Wednesday morning!  The week is half over, and it's only a few days until the weekend begins. Every year, we all have one birthday, and we get together with our friends, have some fun, and then at the end, we get to have a big birthday cake with candles. What is the best part about a birthday? The answer is blowing out a candle and making a wish! What if you could have the sun be the biggest birthday candle you ever had? Well, just take a look at today's optical illusion.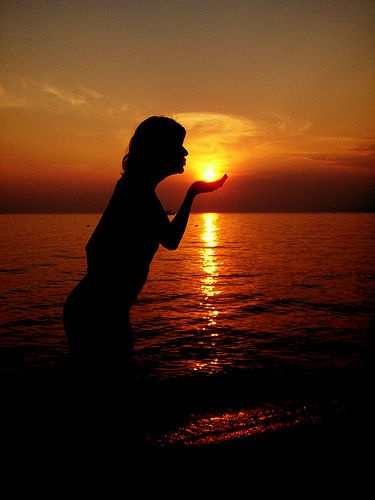 This woman is getting to blow out the sun, and it looks so amazing! Hopefully, with a birthday candle that big, her wish came true!
Ready for another great optical illusion? Halloween is still a few months away, but who says you cannot enjoy a Halloween optical illusion right now? Take a look at this illusion, is it a tree, or just a group of kids going trick or treating? Study this illusion closely, and when you all figure it out, be sure you go ahead and drop us a comment below.