Yesterday, I decided to give your brain a bit of a challenge by posting up a brain teaser optical illusion. It has been a while since I posted a brain teaser, because I've been trying to give your big brains a rest. Yesterday's brain teaser was simple, yet highly effective. In other words, your brains are probably still trying to wrap around that illusion, so I'm going to hook you up with another optical illusion that is just amazing to look at.
Below, you'll see an amazing body paint optical illusion that I still can't believe. This is such an amazingly intricate design that at first I thought this was just another image rendered in Photoshop, but it's the work of an amazing artist that is very good with using body paint. Believe it or not, in the image below, there's a woman that has been painted up to look like a moth. Are you ready to see it? Scroll down and check it out.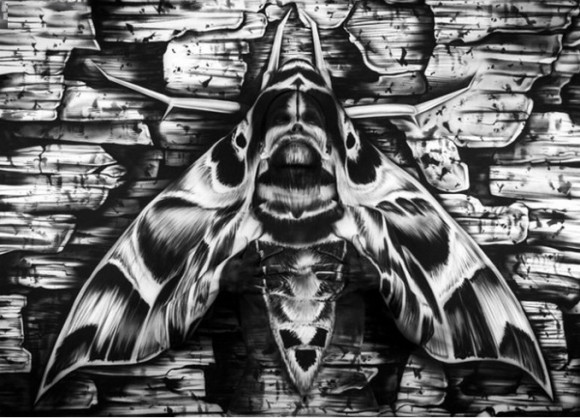 I told you that you were about to see an amazing body paint display. I don't know about you, but this reminds me of the "Death's Head Moth" from the horror/thriller film, Silence of the Lambs. Does anyone else get that vibe from this one?
Are you ready to put that big brain to work again with another brain teaser? If so, check out this illusion.