Some of my favorite posts I've done on this site involves amazing pieces of art. Lately, I've been posting up some 3D chalk art optical illusions, but I've realized that it's been quite some time since I've posted up a 3D sketch art optical illusion. Well, I found an amazing piece of art today that I just can't wait to share with you. This amazing artists puts his skills on display in this piece of art and you can check it out by scrolling down.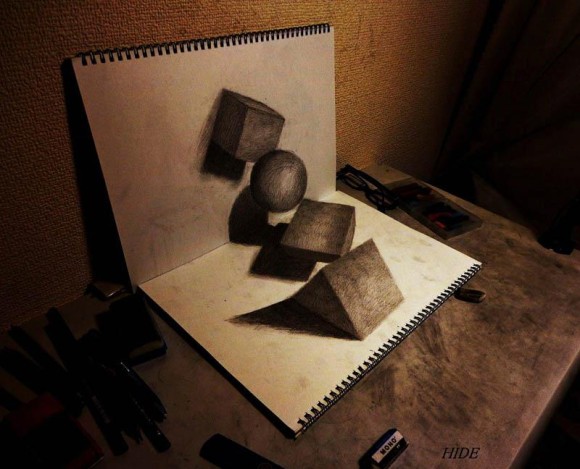 I told you that this person had some amazing artistic abilities and I don't think that can be disputed whatsoever. Just look at the way the shapes flow together from top to bottom and the illusion continues even between the pages.
As usual, I'm going to refer to an old post on the site here that some of you may have missed that I really think deserves your attention. However, this one is a little bit different. The illusion I'm going to link you to today is actually a compilation of some accident smiley face pictures. In other words, it should definitely keep you busy for a while and I'm sure you'll like it. Check out the post I'm talking about by clicking here and enjoy!