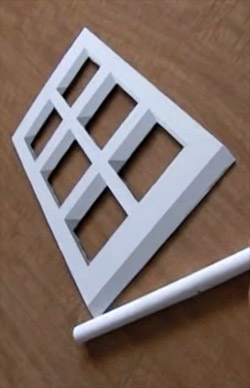 Before we start with our newest illusion, I'd like to ask you another simple question via poll I have included. This is the easiest way for me to get enough answers in such a short period, thus can make my further decisions faster!
Let me explain in little more detail: some of you may have noticed, how I started adding self-hosted video players to this site. You can see it in action in this post, but also available here. What do you think about it? I noticed it needs some time to load itself, but its visual design, and possibilities it provides is why I chose it. So begin playing with it, and then answer this poll below!
[poll id="4″]
I'll have to monitor my bandwidth these days, to see if our servers can take such amount of load, but I should have more information to share with you tomorrow.
Now that we covered the video part, let's jump to the illusion itself! Check the Ames Room illusion first, if you haven't already seen it! Today's illusion is fairly difficult to see, but once you do – it's amazing. Focus on the rotation of the rod. It appears to continually rotate in one direction while the window appears to reverse. This causes the illusion of rod passing through the window. Can you see it? Please report your findings!