VHS Tapes Skull Optical Illusion
How's everyone doing today? It's Monday, so I have a sneaking suspicion that all of you have probably had some better days. It's always kind of tough to get back in to the swing of things when the work week starts back up. Either way, I have a new optical illusion that should definitely put you in a better mood. Today, I have a pretty creepy skull optical illusion. As you scroll down and check out the image, you'll see that a skull has been made up out of VHS tapes. Personally, I think this should have been the logo for the horror film, V/H/S. Also, if you check out a small version of this image, which I'll also post below, you'll see that it doesn't even look like a skull made up of VHS tapes. Instead, it just looks somewhat like a 3D skull image. Scroll down to check out this wild and somewhat spooky optical illusion.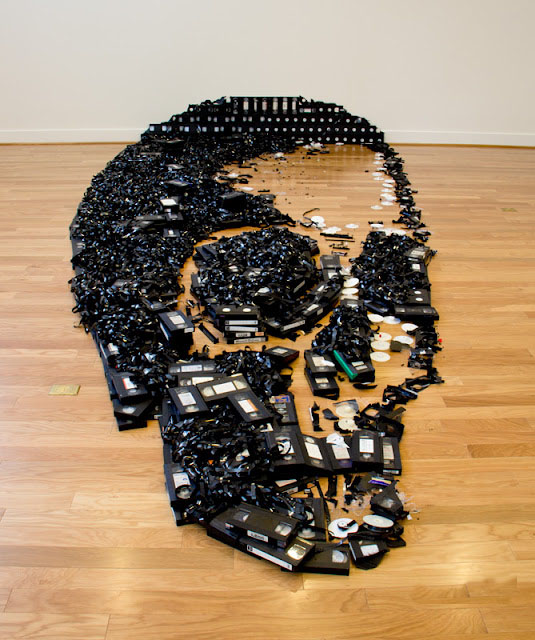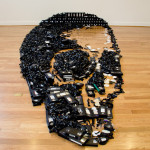 Now, you can't tell me that the image above isn't some pretty cool stuff. Also, check out the little thumbnail below the big image. As you can see, like I said above, it doesn't even look like the skull is comprised of VHS tapes. Instead, it looks like the 3D image of a skull. I hope you enjoyed this optical illusion that I've brought you today. If so, you should leave a rating for this post by clicking on one of the star images below. If you want to leave your opinion, you could leave a comment in the comments section below. I go over every single comment posted on the site, so I'll definitely see it. Thanks and have a good day!