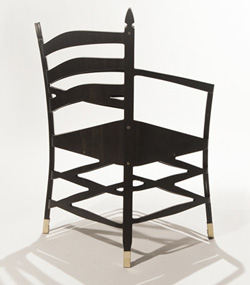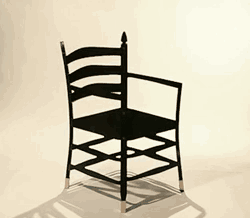 These chairs are something you do not get to see every day. Collection titled "The Hidden Chairs" by French design studio Ibride provides this beautiful, intriguing animated optical illusion you see on your right. It blew my mind first time I saw it! All of the chairs from mentioned collection look irregular and warped, but when you see them from a specific angle, their shape will remind you of the classic design.
When you see each of the chairs from a specific angle, you might easily mistake the right way to sit on them. Gallery below depicts this perfectly! The Hidden Chairs line includes three beech plywood chairs that follow three historical designs: "The Hidden Shaker", "The Hidden Terence" and finally "The Hidden Wagner".
Paris-based design trio Ibride comprises graphic designer Rachel Convers, designer Benoît Convers and editor Carine Jannin. The furniture was shown at Maison&Objet design fair in Paris, which finished last week. Let's see if they manage to trick you as well!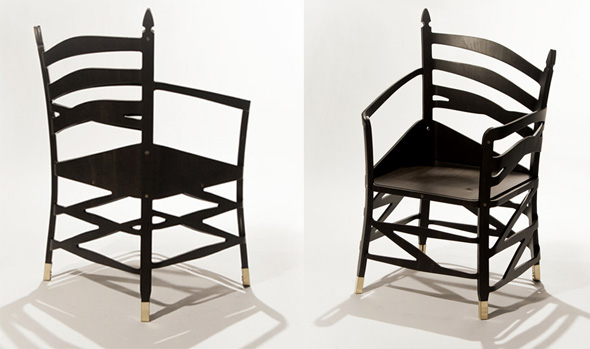 The Hidden Shaker is inspired by the austere furniture of the Shaker religious movement.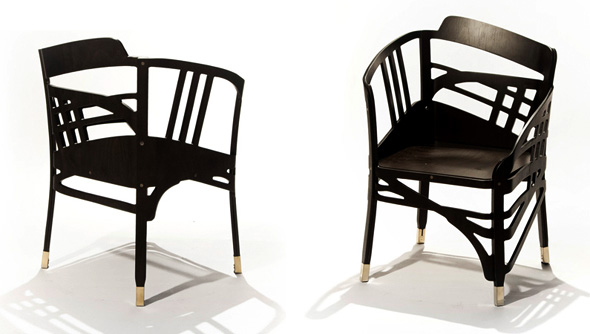 The Hidden Wagner is inspired by the furniture of nineteenth-century Viennese architect Otto Wagner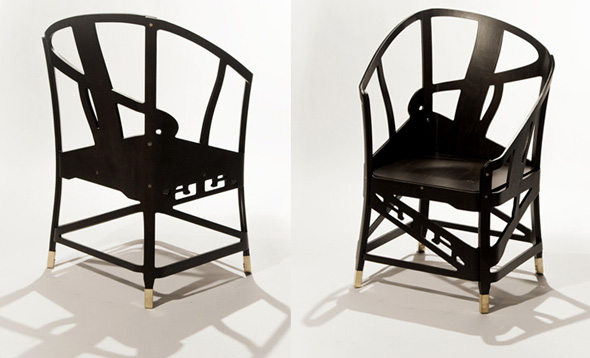 The Hidden Terence references a typical Ming dynasty Chinese armchair with a horseshoe-shaped back.