Surrendering Squirrel Optical Illusion
Hello everyone and welcome to Tuesday, the second day of the week. Well, as you all know, Valentine's Day is only four days away. Do you all have plans to celebrate this special day of love?  Perhaps one unique way to celebrate such a love-filled day is to go outdoors on a nice picnic at a park.  A nice outdoor meal is a great way to have a nice day, and while outdoors, you may see some squirrels you can feed. Speaking of squirrels, check out today's optical illusion, which shows a squirrel with its hands up surrendering. Question is, who is this little squirrel surrendering to?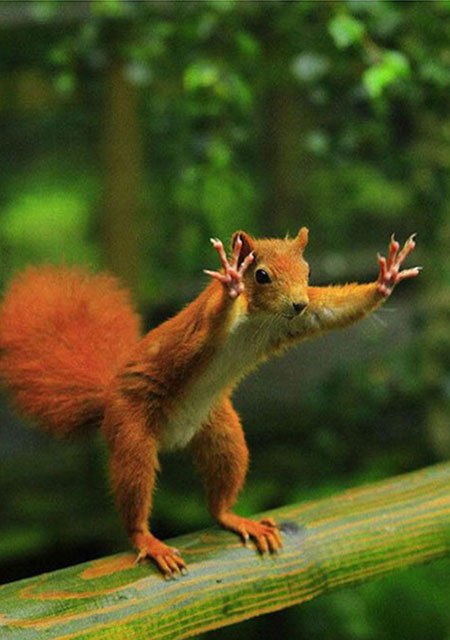 Ready for another cool optical illusion? How do you all feel about books?  Take a look at these books, and do you see a hidden message?  It may not be obvious right away to some of you, but if you look carefully, you will see that it spells out, "not everything's in a book," which is true, but do all us really need books to spell it out? So, we know today is only Tuesday, and the week is going by slowly, but soon it will be the weekend and Valentine's Day too, which means it will be a very special weekend! Have a good Tuesday!