How's everyone doing out there in illusion land today? I bet you're doing pretty darn good, because it's finally the weekend and now you get to rest up. I don't know about all of you, but I was certainly due for some good rest and relaxation. It's definitely going to be a good day. I'm probably going to find it hard to pry myself from the couch at the end of it, lol.
Anyways, you're probably curious about the title of this post. It's not every day you see a Star Wars Yoda optical illusion, but I certainly have one for you. Therefore, if you're a fan of Star Wars, you're absolutely going to love the optical illusion that you'll find below. This is a picture of Yoda, but it's more than meets the eye, which you'll see. Simply scroll down to check out this amazing piece of artwork right now.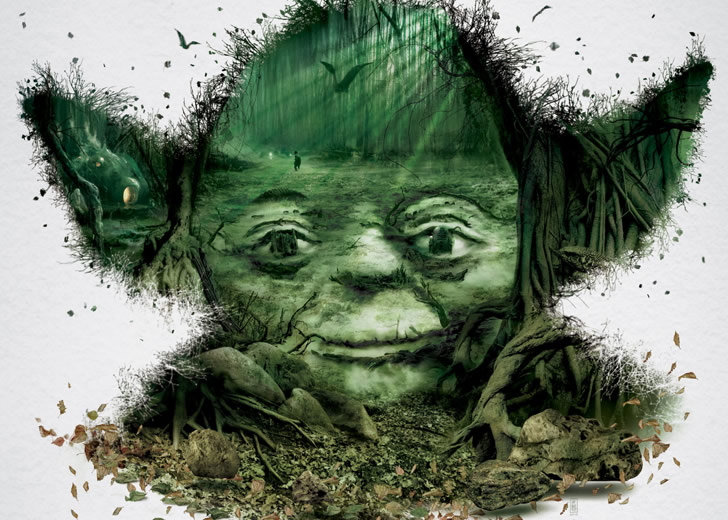 Now you can't tell me that this is not an amazing piece of art. All I can say is that someone out there has some amazing talent with photo manipulation and they also have a pretty good imagination. What do you think about this amazing piece of work? Let me know by leaving a comment in the comments section below. Also you can rate this post by click on one of the stars below to let me know if you enjoyed this post or not.