Good morning to you all, and today is Wednesday. We have reached the halfway point in the week, but it is all downhill from here.  Ever walked by a rock wall that looked like something else, and then you realized that you were looking at an optical illusion? Sometimes brick walls are known to contain illusions, but what about other kinds of walls?
Today's optical illusion deals with a rock wall, but the rocks are arranged in such a way that makes it a really cool optical illusion. What do you all think? Does it not look like the rocks are being sucked into that center circle?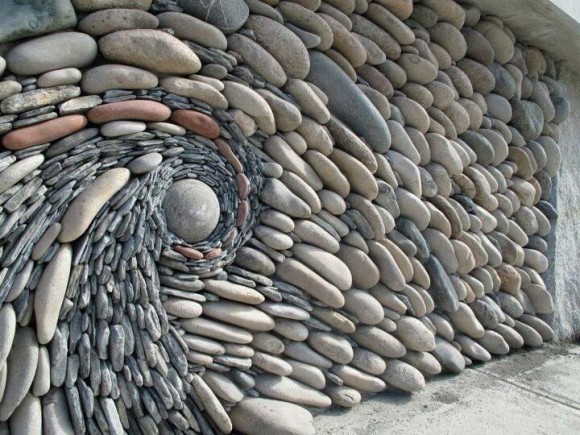 Ready for another optical illusion that is something, but looks like something else? Check out these doggy hills. Do they not look like canines lying down? What about that second picture? Can you all find any optical illusion in that second picture? Great! You all are so smart, and we want to hear all about it so please tell us your thoughts about both of these really neat optical illusions by leaving us a comment.  We want to hear from all of you because we love optical illusions, and we want to hear from people who love them just as much as we do!