Sometimes when you look at an image, it's all about angles and perspective. How you look at something makes all the difference sometimes. Today's shadow illusion is a perfect example of this!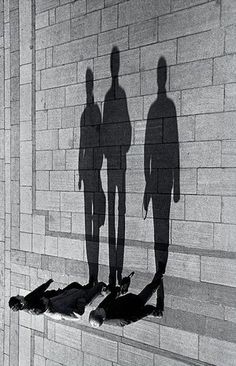 When you first look at it from this angle, this shadow illusion is a little difficult to process. It may look like a wall with shadows of three people. Or, it could look like the shadows are the actual people, which gives it a bit of a creepy vibe.
However, when you look at this shadow illusion from a different angle you might find that it's a little more normal than you originally thought. Let me make it easy for you and rotate the image…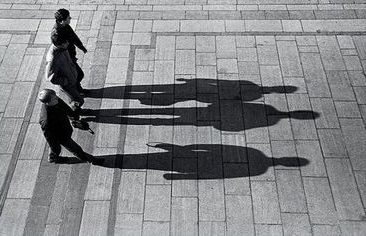 When you look at this shadow illusion from a different angle, you can see that it's just a photo of three people walking across a courtyard. With the sun at their backs, their shadows are actually projecting in front of them. There's actually nothing unusual about the original shadow illusion at all; it was just a normal picture rotated to create a fun illusion. It's a simple illusion, but very effective and interesting.
This shadow illusion is actually very similar to this shadow illusion. If you like shadow illusions, be sure to check it out!
df9364422704e0c1c5c47d9fb131eeb5