Well, my summer cold continues today, so it looks like no BBQ or fireworks for me tonight either. Bummer! At this point, I'm perfectly content to sit here in my fluffy jammies, snuggle in my fuzzy blanket, and veg out in front of Netflix most of the day. But, before I do that, I promised you guys another patriotic illusion!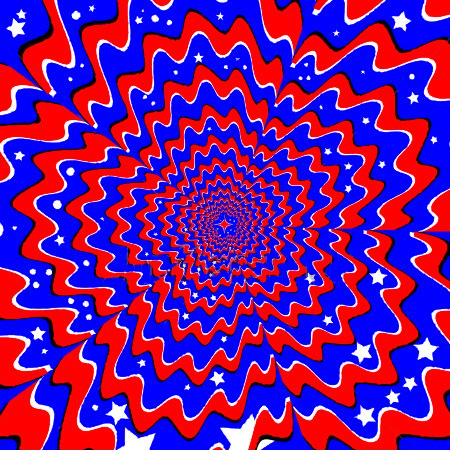 This one will trip you out even more than some crazy fireworks shows this 4th of July! In fact, it kind of reminds me a little of fireworks.
Being red, white, and blue, it does make a nice little patriotic illusion for the holiday weekend. I hope you guys enjoyed! And, as always, don't forget to rate today's illusion with the stars below!
If you liked this crazy moving red, white, and blue patriotic illusion, you'll definitely want to click over and check out this psychedelic purple nurple illusion!