Plane Flying Through The Moon Optical Illusion
Hello everyone, and welcome to Sunday.  You all have another great day of the weekend to do whatever you want, and do you all have any special plans? Are you all going to go out and enjoy the day or do you all have something special to do?  When was the last time you all went outside and saw the moon?  Now, you all know that he moon has many phases including the fingernail moon. However, today's optical illusion is all about the moon, and a plane, but the moon is not just the crescent moon or the fingernail moon, but with some clouds around it, it looks like the moon is hollow, and there is a plane that is flying right in the middle of this hollow moon!  Now, frankly, this is one of the coolest optical illusions ever because it really does look like the moon is as hollow as the center of a donut!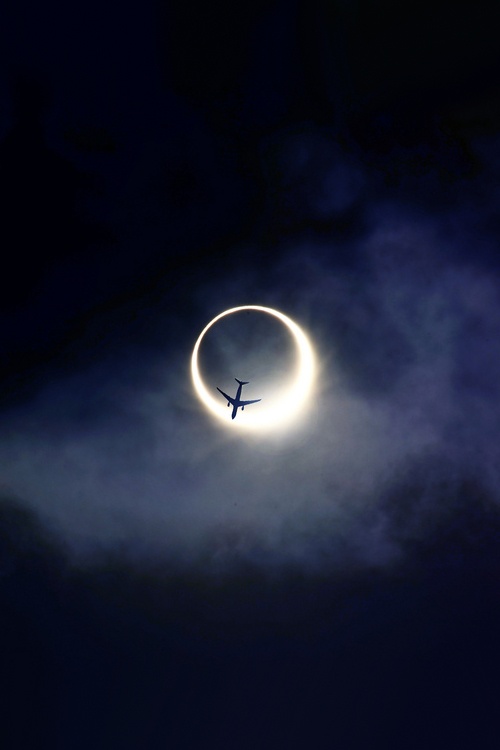 Now, are you all ready to see another optical illusion involving a woman that is painted to look like a bunch of rocks? What do you all think of this rocky woman? Well today is Sunday, so go out and enjoy it no matter you all have in mind for the day.