How are all of you doing today? Chances are that a lot of you are going back to your jobs today, because a ton of you were probably off of work yesterday for Memorial Day. I know a lot of my friends that were off yesterday and they were having a blast. I got invited to a few pool parties, which is pretty cool, because now the weather is warm enough for it to be considered pool season. As you all know, I'm a big fan of warm weather.
Today, I have a new optical illusion I'm going to post up that a friend sent over to me about a month or so ago, but I just haven't put it up yet. This is one of those optical illusions that shows you that everyone can create an optical illusion, because they're all around us. You just have to be a little bit creative to spot them. Check out the optical illusion below and you'll see what I mean.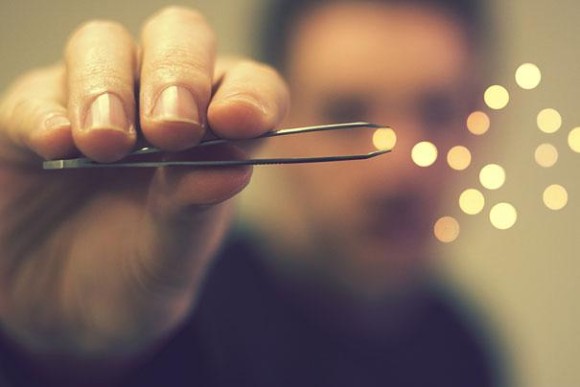 Now, do you see what I mean about everyone being able to create optical illusions? This may be simple, but it's still effective.
Check out the coffee kiss optical illusion to see one of the coolest pieces of art work I've ever came across.