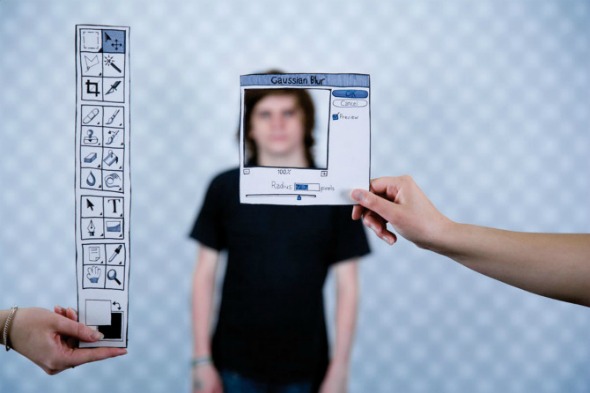 Photoshop has made it so that anyone can take a mediocre photograph, upload it to the computer and end up with a great shot after a little editing. While it's a great step forward for photographers and amateurs alike, it has led to a lot of "professional" photographers who don't really know what it takes to make a photo great from the start – without all the bells and whistles of photo editing software.
Fortunately, there are a number of talented photographers out there that know how to make a great photograph without any additional editing. Occasionally, those photographers decide to show off their skills by trying to do crazy Photoshop-style effects without using anything but their camera. Artist Henry Hadlow took this idea to the extreme by making up his own Photoshop window with the help of a few friends.
The first pic is perhaps the simplest, mimicking a blur tool by simply messing with the focus depth in the shot, but the erase and color change tools took a lot of creativity and dedication to put together.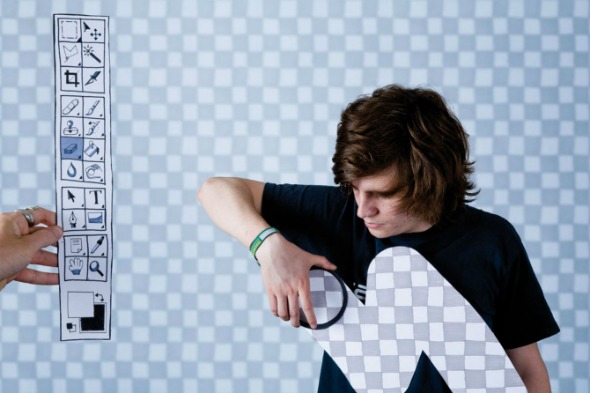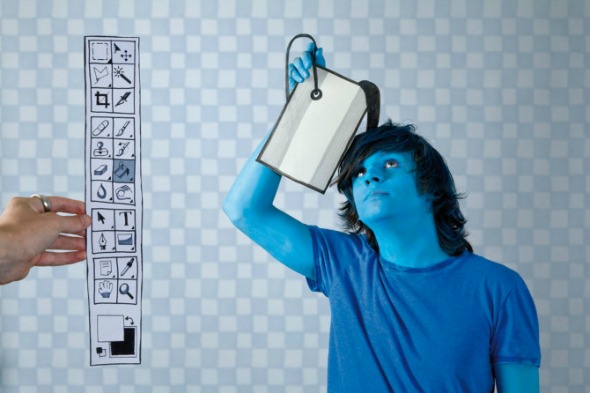 This last picture isn't by Henry, but is instead the Flickr user wandaaaa's interpretation of a real-life Photoshop window with all kinds of tools open. Personally, my favorite touch is the paint tubes spread out over on the right.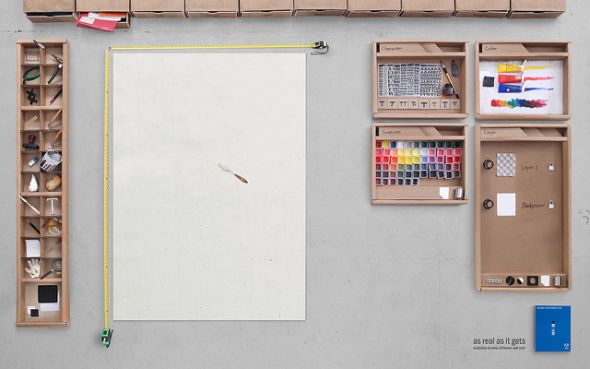 While I'm on the subject, I just want to wrap up these fun projects with a stop-motion video showing you how to make cookies with Photoshop.