The NBA finals are well on its way between the Toronto Raptors and Golden State Warriors.  A very odd place to spot optical illusions if you ask me but this one has gotten me to do a double take.
Superstar, Stephen Curry is listed as a  6'2 ~ 6'3.  In this photo, it looks as if teammate Klay Thompson (6'6) is towering over Curry and looks like a big man you don't want to mess with.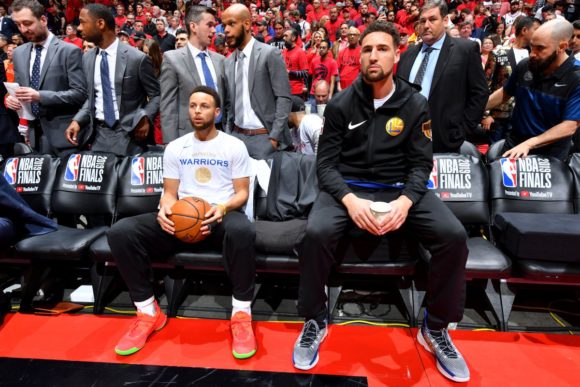 In reality, Thompson is sitting on a cushion and this added height along with the angle of the photographer created a giant in comparison to a minuscule, undersized Stephen Curry.  Anyways, I am rooting for the Toronto Raptors to win their first championship. Who are you cheering on?