Just found this great advertisement done by one of the largest Russian mobile communication companies Megafon (which unfortunately, I never heard of). If you've been following our website from its very start, the photo below may look  somehow familiar to you. Yes, we posted "The Terrace" optical illusion (article title: "Parallel World") back in March 2006. But the most interesting part is that both of these are just a variation of an even older original. Let me explain this further…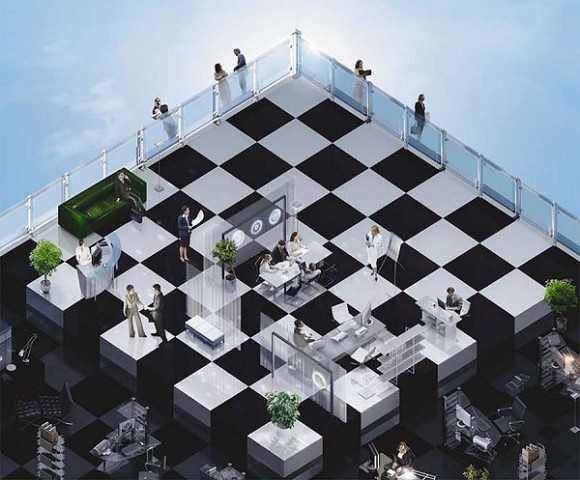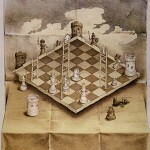 Check out the thumbnail on your right. It has been cropped, but when you open it in full size, you'll see the original artwork done by Sandro Del-Prete titled "Folded Chessboard". This piece of art was created all the way back in 1975, and I'm still not sure how it managed to slip my attention when I posted complete opus of Sandro Del-Prete's artwork.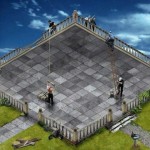 Anyway, "The Terrace" optical illusion we talked about earlier is JUST ONE in the sea of successful variations of Sandro Del Prete's "Folded Chessboard". If you browse the web, and search for Chessboard Illusions you will find dozen of examples. The Terrace was David Mcdonald's first published illusion. It proved very popular in the last few years, and it can be found all over the web now. The most interesting part is that when compiling "The Terrace", David took more than sixty purpose taken photographs, and used them to create this image you see on your left. I'm looking forward to hear you thoughts, and be sure to explain which of the three optical illusions posted today you find the best. Also, do you find "in depth articles" like this one I compiled today more interesting, or would you prefer more illusions per day but with less text? An idea struck my head to start posting new optical illusion every 6 hours or so, but then only few lines of text would accompany each article. Share your view on this, I beg you.