Man Jumping Over a Plane Optical Illusion
Hello everyone, and welcome to the first Wednesday in March.  Today is also known as Hump Day, and believe it or not, the week is actually going by much faster than we are realizing! You all may be getting a little tired, but hold on because the week is starting to wind down. How many of you have ever seen a giant man that is so big he can flip over a plane like it is nothing? Well good news because that is what today's optical illusion is all about! What do you think of this cool image of the giant man flipping over a plane? This may be an altered image, or it may be a perfectly timed picture, but either way it is a cool image!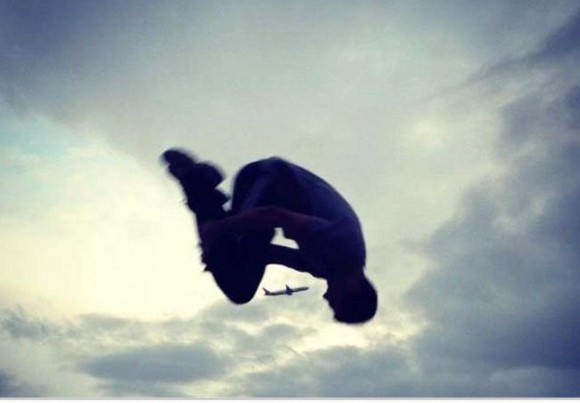 So, are you ready to go hunting for a hidden animal? Take a look at this image, and do you all see what secret animal that could have made those tracks? We know what animal made those prints, but our lips are sealed! You all just need to look closely and you will see exactly what we are talking about. Today is Wednesday, but you all are doing great, and soon the week will be over. Have a Happy Hump Day!