We've almost officially hit the start of the 4th of July weekend here in the states. We're gearing up for a patriotic weekend here, which means BBQs, fireworks, and fun in the sun! But, of course, I won't forget about you guys, so be on the lookout for some patriotic and 4th of July inspired illusions! Today's illusion is a classic stereogram, or Magic Eye illusion.
Can you see the hidden image?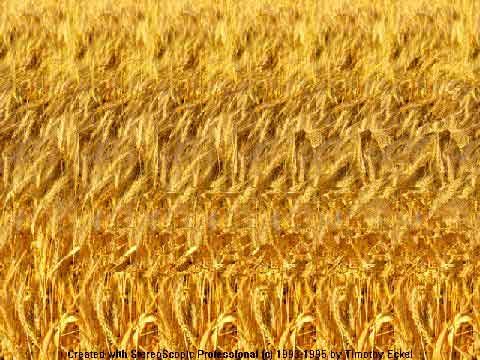 I actually posted a stereogram image on the 4th of July last year. It has some tips and tricks to help you see the images hidden here. So, if you're having trouble with this Magic Eye illusion, be sure to head over and check out this post for some pointers!
As always, don't forget to rate today's illusion with the stars below! And, let us know what you think in the comments. Can you see hidden stereogram images or not?