Kaleidoscopic Motion Illusion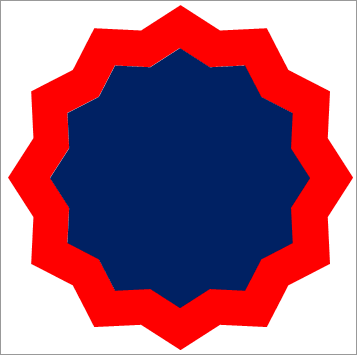 What I'm about to show you proves that there are still new optical illusions out there, just waiting to be discovered by some brave soul! On your right you may see a rotating wheel that seems to pulsate each time it aligns with the inner, star-shaped stationary object. You may also have noticed, that at the same time, the inner stationary shape seems to wiggle when the alignment occurs. Why is this happening, when it's obvious that the inner shape is stationary, while the outer wheel's rotation is perfectly smooth?
It turns out that the pulsations is caused by color assimilation, and the wiggling happens due to "ambiguous figure-ground segregation" (whatever this means), as Peter van der Helm discusses in his paper (2007).