Human Cantaloupe Optical Illusion
Ahh Saturday is here, and hopefully, you all got to sleep in, and can spend the rest of the day being lazy and doing whatever you want. Some people love to go to the farmer's markets that usually take place in the summer and fall, and at these markets, people can find all kinds of fresh fruits and vegetables. One popular fruit that people love to buy are cantaloupes, which brings us to today's optical illusion! Take a closer look at all of these lovely melons, and do you see something strange about one of them? If you look very carefully, you will see that one of these cantaloupes is not a melon at all, but a human being that is painted to look just like one of them!  Whomever painted this person to look like a cantaloupe has to have a lot of talent because it's really hard to tell that it's a person except for the eyes.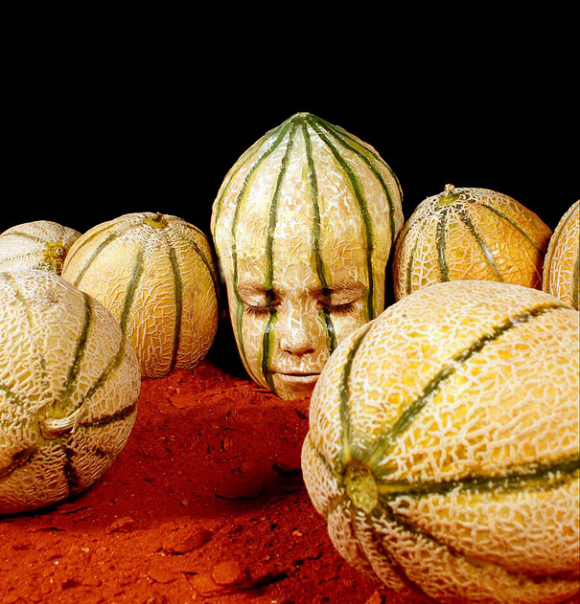 Ready for another fun optical illusion? Take a look at these cats and dogs, and these furry creatures look like they are up to something, does it not? Even man's best friends can be the source of illusions, and we found some really great ones! Have a happy Saturday!