It's finally Friday, Friday! That means that the weekend is almost upon us, and it's almost time for a little R and R. Well, for some, at least.
Before you head off for the weekend, I want to share an interesting ballerina illusion with you…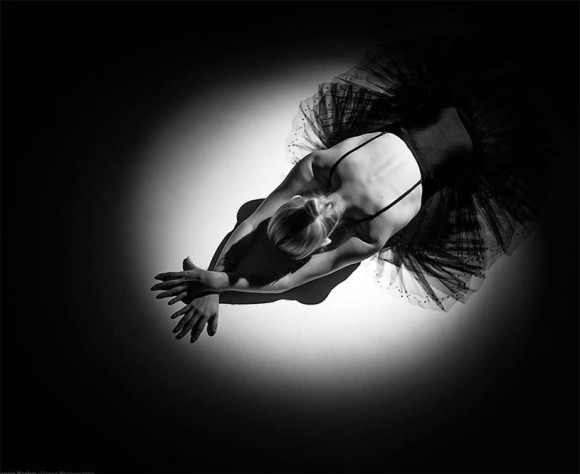 This ballerina illusion photo was taken by photographer Ronnie Boehm. Ronnie is based in Vienna, Austria and focuses his art on dance, particularly ballet. He has taken some amazing photographs of dancers and has captured some amazing black and white images of dancers. This particular ballerina illusion is aptly named Halloween Ballerina.
Can you see why? If you don't see it right away, I'll give you a hint and tell you that there's a creepy face hidden in this ballerina illusion photo somewhere.
Still can't see it? It might help if you see a blurred out of focus version of this ballerina illusion…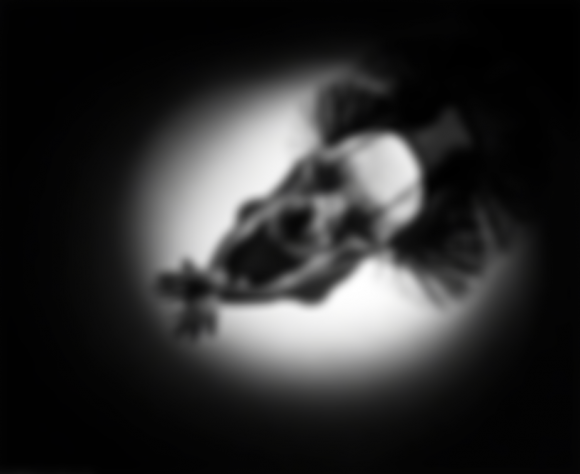 Once we've blurred the image, we can see that this ballerina image has now transformed into a clown illusion. If you go back to the original in-focus photo, you should be able to see the clown illusion much easier now!
I'm not a big fan of clowns myself, so this ballerina and clown illusion is pretty creepy to me. It's still a pretty great illusion though, in spite of the fact it's super subtle. Or, perhaps that's what makes it so great!
What did you think of this ballerina illusion? Don't forget to rate it below! When you're done, you might also want to check out this awesome ballerina drawing.