Green Spinner Optical Illusion
I hate to say it, folks, but it's Monday again and it's the start of the work week. Not only that, but where I'm at it's pouring down the snow right now, so it's a very cold start to the work week, which makes things particularly glum, in my book. I don't know about you, but I'm definitely starting to look forward to summer. To help you make your first day back at work go by a little bit easier I have an optical illusion that is definitely going to mess with your eyes, but it's going to look pretty while doing it. I've entitled this optical illusion the "Green Spinner Optical Illusion," because it's one of those optical illusions that seemingly spin in a circle while you're looking at it, even though it's technically a static image. In other words, it's not animated, but it gives off the illusion that it is. Are you ready to check it out? Get started by scrolling down right now.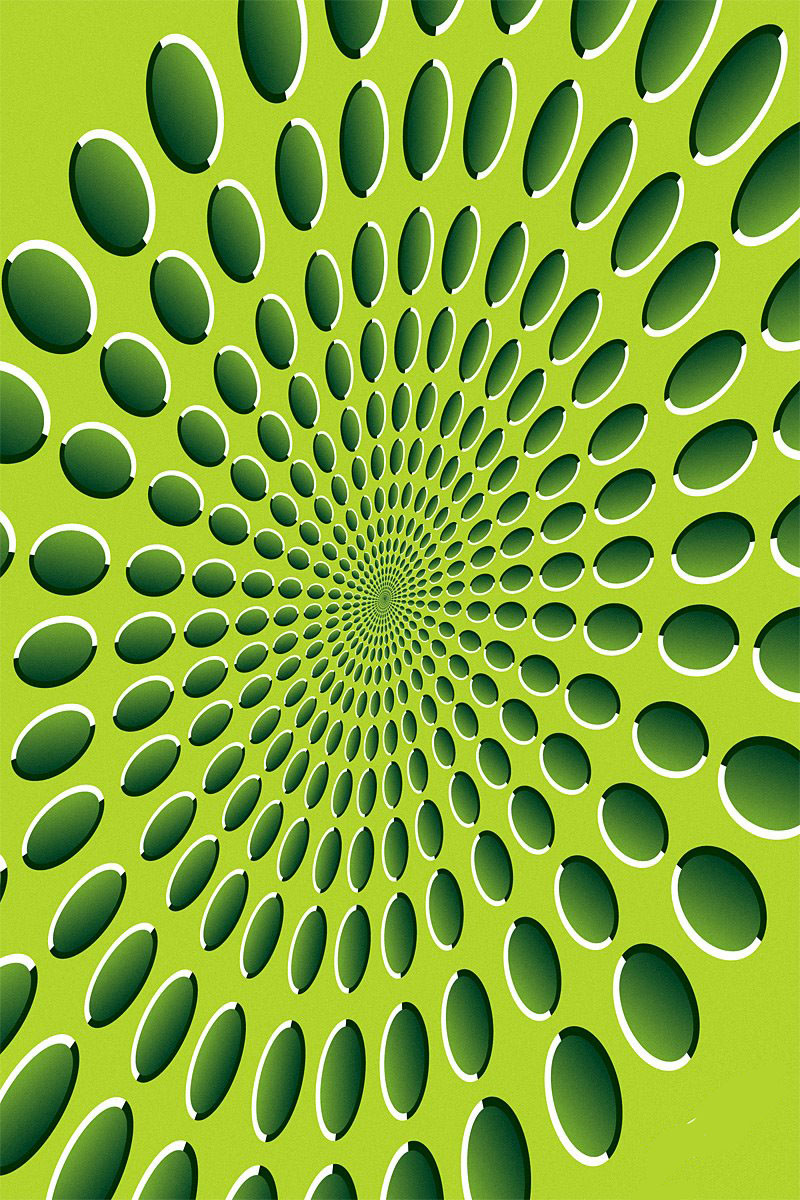 Now that's a pretty trippy effect, huh? There are a lot of optical illusions out there like this, but I think this is a nice one, because it gets away from the typical black and white colors that you usually see these types of illusions in. Did you like this optical illusion? If so, there's a rating system below and you can click on one of the stars to rate this post. I love receiving feedback from you guys and gals, so you're more than welcome to use that feature. Also, if you want, you could leave a comment below.