Today is just one of those days where I sit here at the computer, but it doesn't feel like I'm completely awake just yet. It doesn't matter how many cups of coffee I have, because I still feel like I'm sitting here trying to stay awake. I think I might need to get myself some stronger coffee. Does anyone have any recommended brands that they suggest that I try? Right now I'm drinking Gevalia coffee, which tastes great, but it may be time for something different. Has anyone tried the Starbucks line of coffee? I can't help but wonder if that stuff is any good.
Have you ever wanted to give your girlfriend some flowers, but you really wanted to surprise her, but you were struggling up with ways on how to do it? Well, I may have the perfect solution for you. This guy gives his girlfriend some flowers in a very creative way. I bet this girl especially loved the picture he presented her with after he gave her the flowers. Are you ready to see what he did? If so, scroll down and check it out.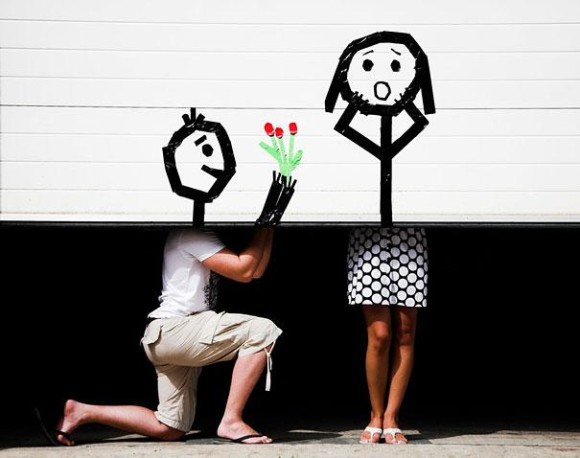 I guarantee you that this guy was the recipient of a lot of hugs and kisses after he showed the girl the picture he took, which shows off the full effect of what he had done.
Want to see another cool optical illusion? Can you tell me where the third is?