Anyone get any snow yet? Here it is, the end of November, and we still haven't gotten any snow. It's crazy, I tell ya! At this time of year, we're normally knee deep in it, but all I see now is green, green grass, dead trees, and mud. It's gross, and I almost miss the snow. Almost.
Since I can't have snow outside, I figured I can have a little snow here in the mornings. So, I found a fun dog in the snow illusion to bust your brain a bit…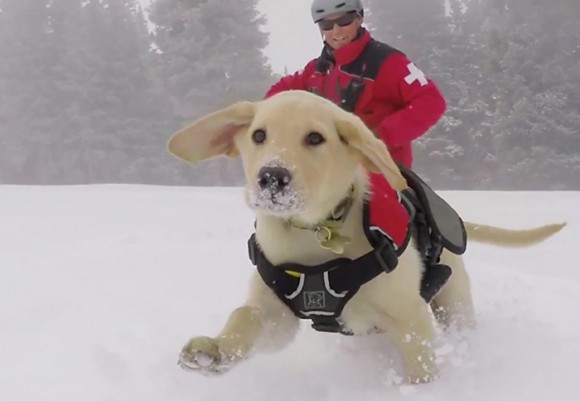 It's a giant dog in the snow illusion! This dog is so big that his handler can actually ride him!
Okay, so maybe that's not entirely accurate, but it probably tricked your brain a bit at first. I know it did mine. The angle and timing of the photograph just makes it appear as though the man is riding the dog through the snow. Since the man is farther behind the dog in the background, he also looks smaller. To top it all off, the red color of the dog's harness matches the red of the man's jacket.
How did you like this giant dog in the snow illusion? Love it or hate it, take a moment to rate it below!
If you liked this giant dog in the snow illusion, head over and check out this polar bear relaxing on a tree branch!