The weekend is here, and for some of you, that might mean time to party hard! But, hopefully not too hard. Too much whiskey, wine and song can turn a great party sour awful fast. Just ask these bad eggs here. Judging by the poor guy's little "accident" and the looks on the egg faces around him, I'd say he imbibed a bit too much this weekend…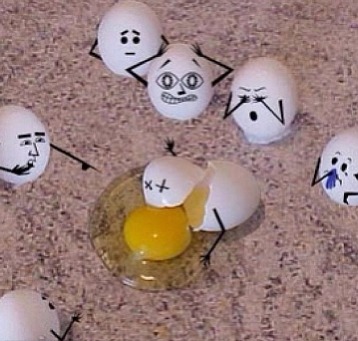 Okay, so this isn't exactly a true optical illusion, but it's certainly a fun little weekend distraction for you party animals out there. So, for those of you heading out on the town (or staying in) this weekend, cheers to you! Hopefully these funny egg faces have made your weekend just a little better!
If you liked these fun egg faces, be sure to head over and  check out this magic eggs optical illusion as well!