Face of Paris Optical Illusion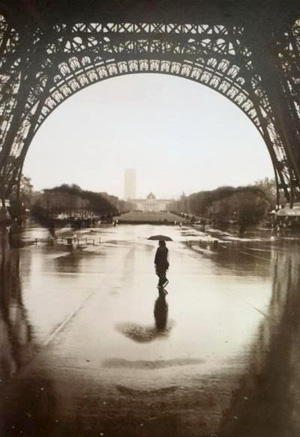 As some of you might have heard, Google decided to discontinue it's iGoogle service next year. I think this is a bad decision, as many of us use it to follow various feeds, blogs and news from around the web. Even our very own iGoogle gadget sites there ("Optical illusion of the Day")! Still, there's plenty of time before November 2013 when they shut it down, and I'm sure we shall find an alternative way to update you with our newest illusions. Beside our Facebook channel, there are Windows and Mac widgets that can be easily be added to your dashboard and display the newest optical illusions each day. You might want to check them out, just in case you already haven't.
Back to our main topic – illusion you see on your right is called "Face of Paris", and has been submitted by Ron to our Facebook fan-page. Originally called "Different Faces of Paris" it depicts a face mainly consisted of Paris' main attraction – The Eiffel Tower. Is it just me, or it greatly resembles our widget's logo?
Update: This pictures has been done by G. Sarcone for his book Eyetricks © G. Sarcone