How did all of you enjoy Memorial Day? I hope all of you spent the weekend with the ones that you care about and that you had an amazing and fun time. I personally decided to hang out with some friends and family members for Memorial Day and I had an amazing time. Plus, you simply couldn't ask for better weather. As a matter of fact, I bet a lot of you are reading this post from the comfort of your own home, because I know a lot of you probably didn't even have to work today. If that's the case, I hope you'll allow me to provide you with a little bit of entertainment on your day off with today's optical illusion.
The illusion below was submitted once again by another Facebook user. As always, I give my thanks for the person who sent this in, because it definitely helps me out when I'm trying to find new content for the website. This optical illusion is an amazing piece of artwork. Check it out below and I guarantee that you'll like it.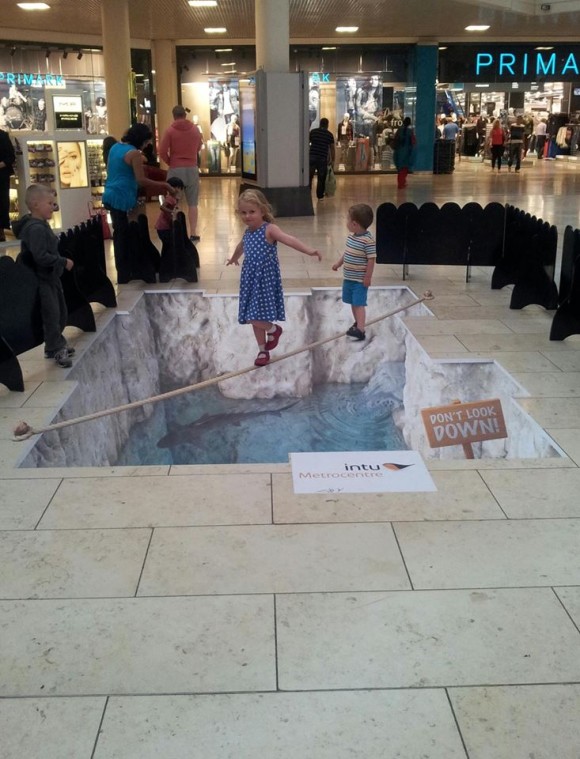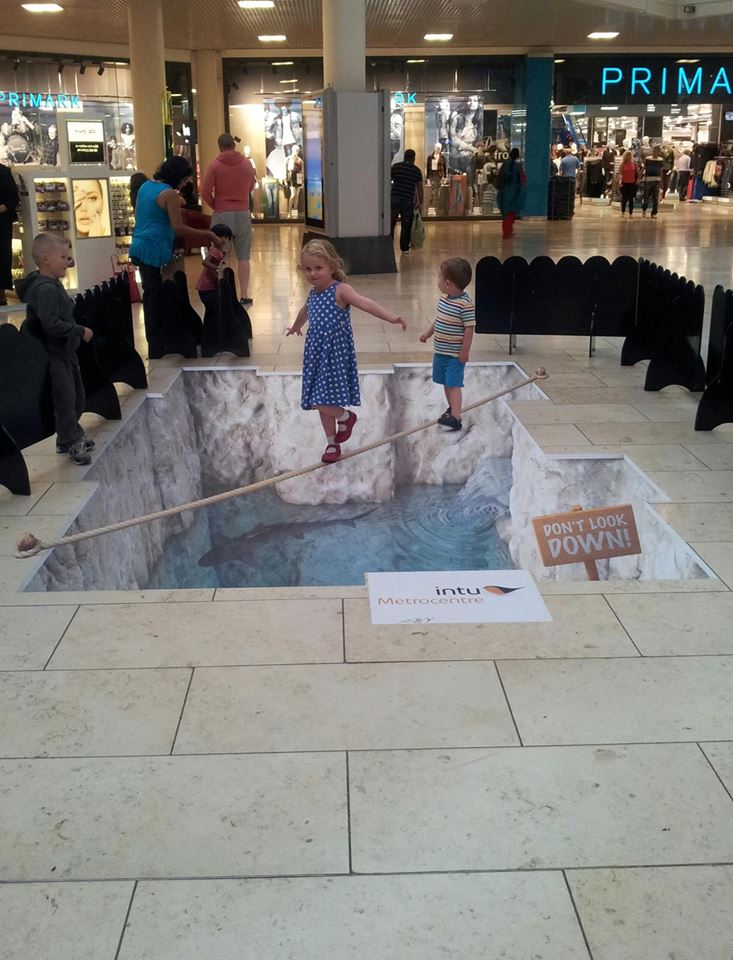 This is just an absolutely amazing piece of artwork, in my opinion. Also, it looks like these kids are having a blast interacting with it.
Want to see another fun optical illusion? Let's see if you can spot the hidden owl in this picture.