Remember a couple of weeks ago when I posted the picture of the dog face woman? I couldn't help but think that she looked angry or worried at the time. Now, I'm pretty sure I figured out why! She was upset because she couldn't find her boyfriend—Dog Face Man!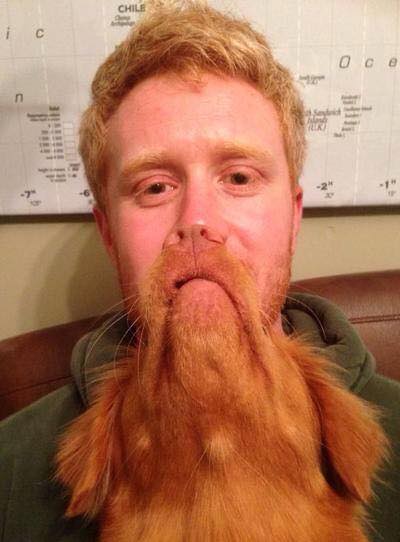 He doesn't look very happy either. Maybe he's worried about his girlfriend, Dog Face Woman, will be angry at him and kick him out. And that might just be the case, if she ever finds out about his mistress, Dog Face Girl…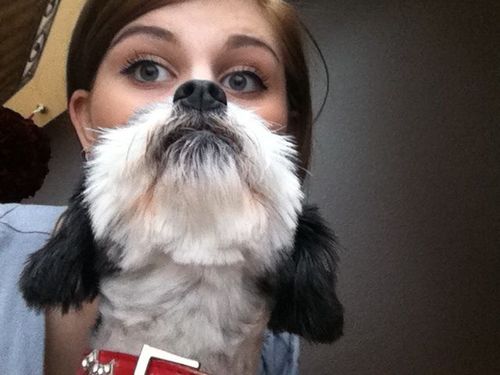 Oh, what a tangled web we weave!
Don't forget to let us know what you think of the daily optical illusions around here! Just take a moment to rate each one with the stars below; one star for not-so-great and five stars for totally awesome!
If you liked this dog face illusion, make sure you check out the matching dog face woman illusion!