Buying a new house, I've discovered, is something of an adventure. There's always something else that needs done, fixed, or changed. Doing it all at once is pretty much impossible, so I'm just plugging away at it all, getting little things done here and there. My next task, I think, is a new light for the dining room. After checking out some options, though, I've figured out that I have to be a bit careful in my choice. Otherwise, I might end up with a dirty optical illusion on my ceiling!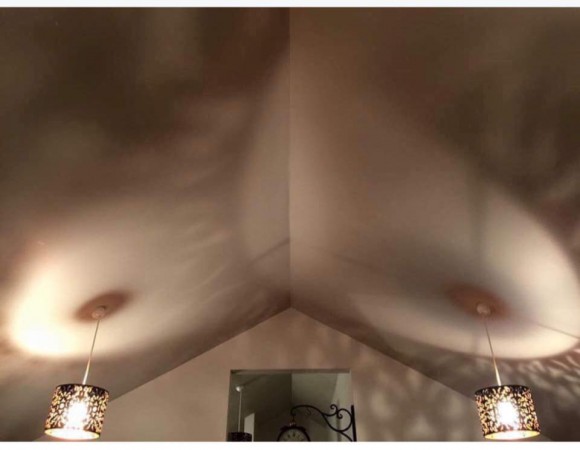 I'm not a prude by any stretch of the imagination, mind you, but I don't think I want a pair of breasts on my ceiling every night. It's funny when it's on someone else's ceiling, but not mine!
If this dirty optical illusion cracked you up too, make sure you give it a good rating below!
Wanna see another dirty optical illusion? Take a peek at this naked lady…