Anyone else gearing up for a crazy weekend? Yeah, me either…
But, I do have a pretty crazy face paint illusion for you today!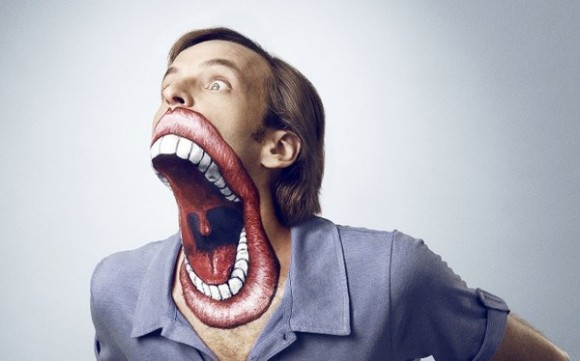 Yikes! At first glance, it appears that this gentleman has a giant mouth!
It's just a giant mouth face paint illusion, though. With the help of a little makeup and a lot of skill, someone was able to create the illusion that this man has an enormous cartoon mouth. It's such a great makeup job that I had trouble seeing this man's real mouth after looking at it for a bit. I still can't really see it, but I have to assume that the makeup creating the line between the top teeth and the upper lip are camouflaging his real mouth.
It's not an utterly mind blowing illusion, but definitely a nifty little trick. This giant mouth face paint illusion would make for a pretty attention grabbing Halloween costume at least!
What did you think of this giant mouth face paint illusion? Would you try to attempt to recreate it? If you love face paint illusions, make sure you check out our post 365 days of face painting!