Cheap Watch-store Optical Illusion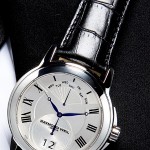 I have just remembered this cheap little trick a friend of mine, Boris told me once. Try looking at any watch store window, or if you are inpatient, and  wish to check this right now, you can use Google image search. Enter the search term "watch", and search for wrist watches  or clocks. You will notice that 90% of the results (if not all of them); all the analog watches have their hands set on the exact same time – 10:10 (or 22:10  if you prefer). This is NO accident. Sellers do their best to comfort the buyers. Even if it takes making watches smile back at you. Unbelievable, is it? Well, marketers will do just about anything to sell their stuff. Even stranger is that this cheap trick actually works!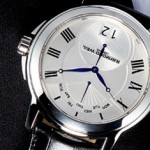 Look at the both images in this article. If you liked these two watches, which one would you buy first? Just to remind you, they are both the same. Its just that the second image was rotated by 180 degrees. Weird, huh?