Catching a Ride on an Airplane Optical Illusion
Happy Monday morning everyone! Hope you all had a great weekend, but play time is over, and now, it is time to get back to work.  When the weekend was here, hopefully you all got a chance to escape, but if not, you can always catch a ride on an airplane, which is exactly the subject of today's optical illusion! While on the beach, this man decided that he wanted to escape from the area, and grabbed a ride from a nearby plane. What do you all think of this? Think the man should escape with the plane, or stay with his family and play some more on the beach?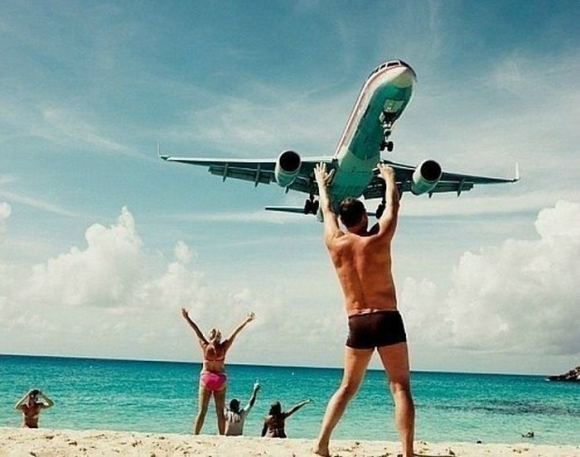 Speaking of the beach, are you ready for another great illusion? This man wanted to smoke a cigarette while on the beach, and it looks like he used the setting sun as a lighter. What do you all think of how cool this picture is because the timing is just perfect for the setting sun to be used as a giant lighter.  Remember, we love to hear from all of our great readers, so be sure you leave us a comment below and talk to us. Happy Monday and have a great day!