I hope everyone is enjoying Labor Day weekend here in the states! After all of that hard work all year long, it's kind of nice to get a little recognition, eh? Who am I kidding? It's nice to get a day or three off and spend some time with The Fam in the backyard around the grill!
Today's illusion was sent in through the Mighty Optical Illusions Facebook page. Thanks again, Ruben!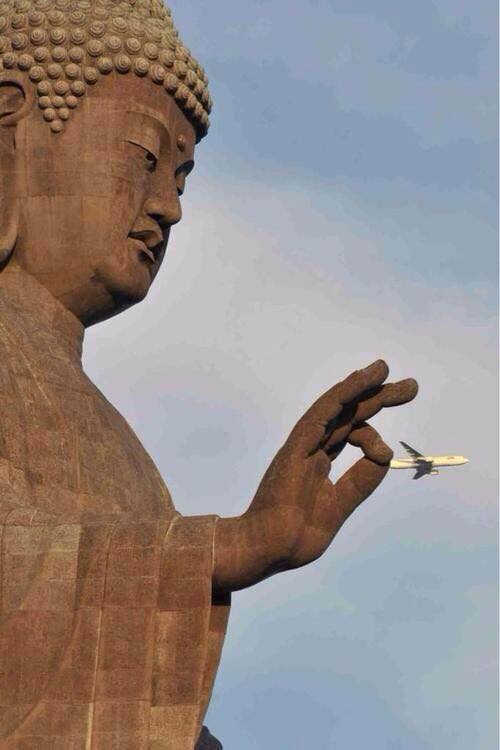 This is another perfectly timed photo illusion. It was taken at just the right time and looks like the Buddhist statue is catching a plane as it was flying by. If this photo was taken just a second or two earlier or later, the effect would have been lost.
What did you think of this Buddhist statue catching a plane? Let us know what you think of it by taking a moment to rate it below!