I love pieces of art that really move me. From time to time—not very often, mind you—I run across a painting that just really fascinates me. It's often not just the subject that catches my eye, but the way it was painted. Most artists put so much passion into their work that it's conveyed through every brush stroke.
I especially love a good optical illusion painting, and that's what I have for you today…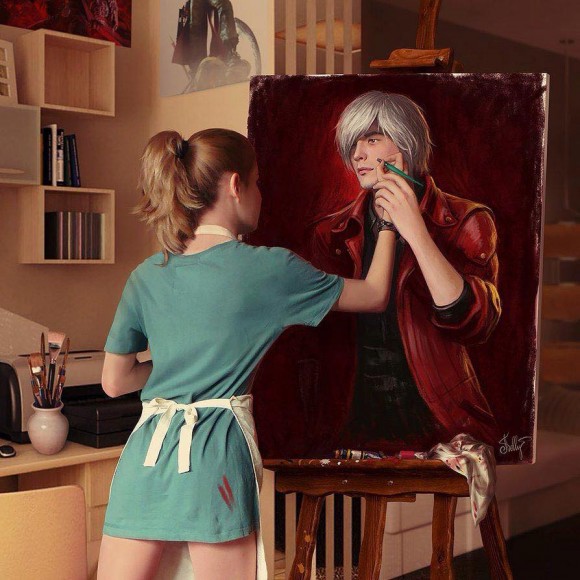 I've looked at this optical illusion painting several times now, and I still can't quite figure it out. Is it a fantastic Photoshop job? Is the painting just that realistic? Maybe there's a hole in the painting where the artist's real arm goes through and her painted arm takes over. I'm still not sure!
If you have any more information on this optical illusion painting or a theory on how it was done, I'd love to hear it! Drop us a comment below. And, before you go, don't forget to rate this optical illusion painting with the stars below.
If you're a sucker for a good optical illusion painting, make sure you check out this escaping eels painting as well!!