So, how are you all enjoying the weekend? I'm telling you now that I'm absolutely loving this warm weather. It may not be a full-on summer heat wave, but I'm definitely pretty happy about it. As a matter of fact, I think I may go out later and grab myself a pina colada. Okay, I may not take things that far, but I'm still enjoying this great weather :D. How about you?
Today, I have a new optical illusion that I have to say is absolutely amazing. Someone send this in to me via e-mail and I'm more than happy to share it with the rest of you. As you'll see in the image below, this is called the tilted house optical illusion for a reason. Apparently, these people live on a very steep incline. Check out the image below to see what I mean: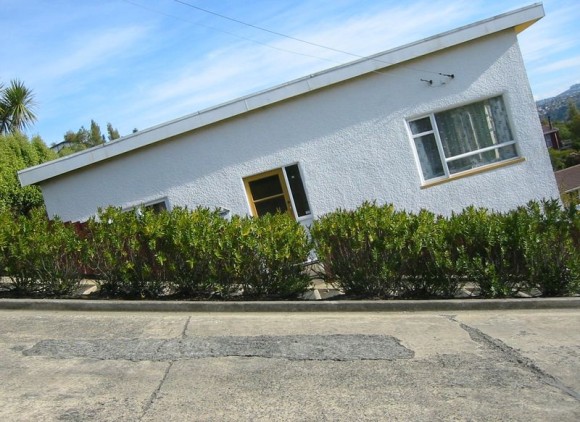 Now, you can't tell me that this isn't an amazing optical illusion. I wish I had some pictures of the inside of this house. If anyone has any, you should totally submit them to me.
Are you ready for another really cool optical illusion? Check out this illusion and tell me if you think you're looking at this woman's eyelid or her eyeballs.