Ahhh, the weekend is upon us and I'm now officially a happy camper. While you're sitting back and relaxing in your La-Z-Boy I'm going to hook you up with an amazing optical illusion that was actually submitted to me by a user. Yes, I do read the emails I receive and highly appreciate any submissions, so send one in if you have one you'd like to see on the site.
This new optical illusion is an amazing 3D chalk drawing that someone did in a mall. As you can see, they're also able to interact with the drawing to make it even more realistic. I'm completely jealous of these guys, because I'm ready to hit the beach and tackle some waves. I can't wait until the summer months finally arrive. Are you ready to check out this amazing piece of artwork? Scroll down.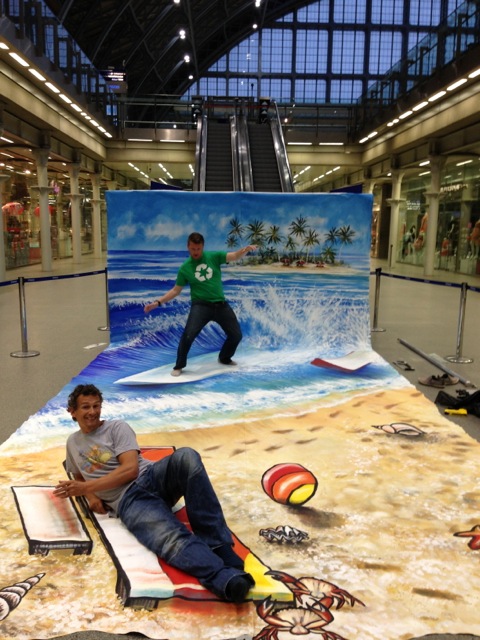 Now that's an amazing piece of art, huh? This took a lot of time and talent, that's for sure. I'd love to have seen this in person.
Is that not enough for you? Do you still want to check out another amazing optical illusion? Well, here's a beautiful optical illusion in the past that features a woman known for her beauty. Click here to view the "Revealing Marilyn Optical Illusion."