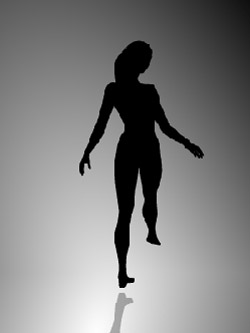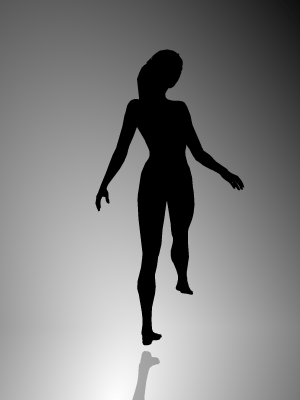 Spinning Girl Silhouette was an animated illusion that practically propelled our site to success few years ago. It was back in the old days when Digg was still a major player. Anyway, the article still receives certain amount of attention and comments, but I noticed how many still struggle seeing the lady spinning in both directions.
As you can recall it is possible to see the silhouette of this young dancer spin in both directions. Heck, some observers can even change the spinning-direction whenever they want. I still struggle, but on few occasions I was able to do just that!
Recently one of our fans shared his solution for this problem. Check the explanation below, where two additional representations of the same animation were synchronised and positioned next to the original. The only difference being the coloured contours, which should help you understand this famous illusion better.
When you're done, there's still something I'd like to show you – did you know our dancer had a Spinning Husband, and both of them have a Spinning Pet?! Bizarre, right? Check both of them, and try to repeat what you've just learned!