The long weekend is over, and now Monday is upon us all once again! Hope your 4th of the July weekend was great, but now it is time once again to look at the world of optical illusions, and today's optical illusion is a great one that is a lot of fun!
Now, take a close look at these two sweet innocent little girls, do you see anything else? It can be said that people who see something horrible in the optical illusion may have a sinister mind, but that is not the case at all because it could be that they have an incredible imagination.  So, now that you've studied the picture, what else do you all see in it besides a pair of twin girls?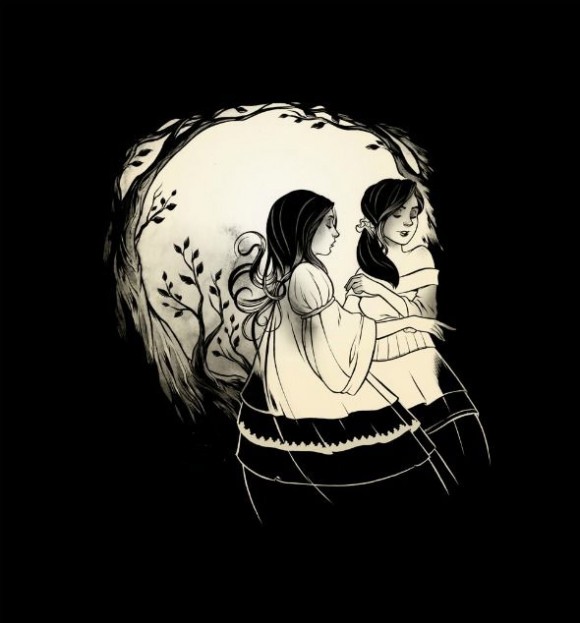 Ready for another great optical illusion? This illusion is a little tricky because it involves finding hidden words. The illusion is called Symbols of Mystery, but is that what you all see when you look at it? Do you all see symbols or do you see words?  Please feel free to leave us a comment below once you figure out what these words say because we love to hear from every single one of you!