It's finally the weekend! For some of you, that means some much needed time off and relaxation. For the rest of us, though, it's just another work day. Oh, the woes in the life of a workaholic…
Today's illusion you've probably seen some version of before, but I still think these are neat. I always wondered how these were made too. Take a look at the picture below and shake your head back and forth. What do you see?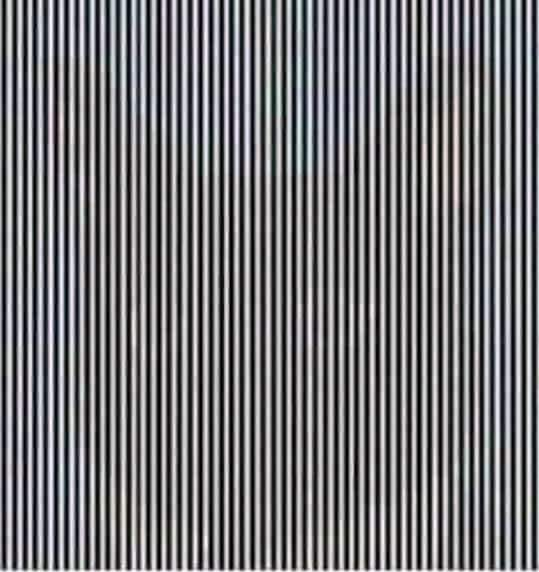 Did you see it? If not, you might be a little too close to the screen. Try putting some distance between your face and the image and shake your head again. You should see a little friend behind all of those lines…
Did you love this shake your head illusion? Head over and check out a similar illusion!