I'm always keeping my eye out for some new optical illusions that I can share with all of the readers that visit this website. Yesterday, I got a message from one of my friends and they told me that they had came across and amazing optical illusion and that I just had to post it up on the site. He sent the optical illusion over to me, and after looking at it, I completely agree with him.
Today's new optical illusion is going to be a scary optical illusion, which are some of my favorites. I don't know about you, but I like to be scared. If you're one of those people that like to be scared, you can scroll down now to check out today's optical illusion.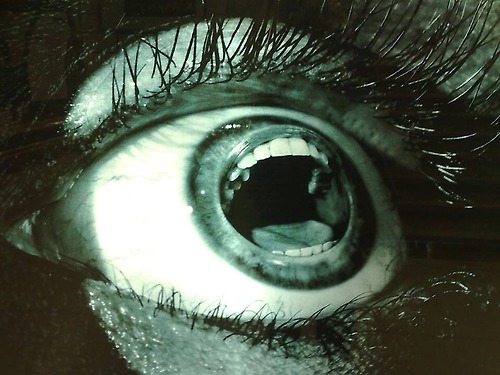 Now that's a pretty creepy optical illusion, huh? I'm pretty sure it was made in Photoshop and I have to say that whoever did it is an amazing artist with a bunch of talents. If you liked this illusion, you should rate this post or feel free to leave a comment below. I'd love to hear from you.
Do you want to check out an optical illusion that is going to give you a little bit of a challenge? Have a look at this orcas optical illusion.