How's everyone doing out there on this awesome Monday morning? I hope you're all doing very well and I certainly hope you got out and enjoyed the hot sun over the weekend. I certainly took advantage of it and I'm really sore today, because I stayed active in the outdoors all weekend. Believe it or not, I even have a sunburn. It's hard to believe that just a few weeks ago we were getting pelted with snow. What did you do over the weekend? Let me know in the comments section.
Today, I'm going to post up another optical illusion that is really cool to look at. If you're hungry for another brain teaser, you have nothing to worry about. I might post another one up very soon that will give you all a nice challenge. At the bottom of this post I'll hook you up with a link to a good brain teaser, so make sure you stick around for that. Check out the cool optical illusion below to see a great effect in action.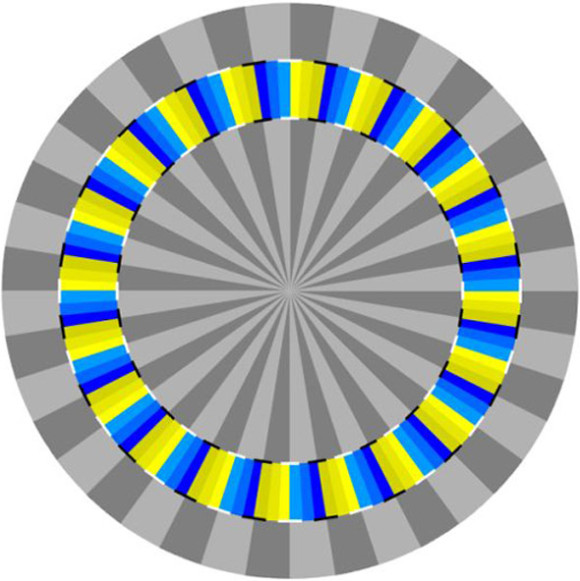 Move your head in-and-out, closer and further away from the monitor, and the colored ring looks like it's moving in a clockwise and counter clockwise direction. The amazing thing about this effect is that this is a static image. In other words, it's not animated in any way.
So, are you ready for that brain teaser optical illusion I mentioned above? If so, check out this Ocean Ripple Optical Illusion.